(Last Updated On: February 1, 2019)
You are smart enough. So when you are going to email somebody, you will be aware of the basics of emailing. 10 basic tips of an effective Email. But there are many other areas to consider for a professional email. This blog will take the reader to deeper dive. It is very important for success of a professional email writing tips. Lets have a look-
Use of bcc
The sender need to be very careful to use "Bcc." It is the way to keep aware anyone without informing other addressees in the mail. So, keep bcc with proper intention. It is a smart way for email communication in the workplace.
Know recipients well
An email speaks on behalf of the sender. So, greeting and sign-off should be consistent. Pay appropriate level of respect and formality of the person with whom the communication is being made. Because, the recipient wants you to give priority. Also, write for the person who will be reading it. In case they tend to be very polite and formal, write in that language. Different people have different sensitivity.
Maintain privacy
It is required in every case. Keep privacy of all intact while sending a message to a group of people. Because, people will not love their privacy to put in risk. So, private matter or any sign of disgrace should not be described in the email body.
Refrain from sending one-liners
"Thanks," and "Oh, OK" do not advance the conversation in any way. So, put indication what the sender is asking for from the recipients. When the answer is not solicited, mention'no reply is required' in the email.
Avoid using shortcuts to real words
Emoticons, jargon, or slang are not a sign of professional emails. So, avoid it. For example, we will discard shortcut like, Hi, ASAP, FIY in the formal communication. However, in case of informal email with close relationship, these may be used.
Justify the importance of e-mail
People search for the reason in the email. So, indicate it precisely. Please don't overuse the high priority option. Use a better solution with a descriptive subject lines. The subject line should explain exactly what a message is about. Recipients will set their mind accordingly. They will feel interest to go through. It is very important for success of a professional email writing tips.
Discuss only the public matters
We will not discuss every possible matter in the email. Because, it is not wise to share complain or personal misunderstanding about ant third person. We will discard sensitive issue.
Cleanliness
Keep your email neat and clean. We will avoid them. Edit an email chain that includes excessive carets (>>>). Delete long irrelevant history of the email thread.
We should select professional font and size. Because, font and size have impact on the outcome. It is wise not to use an emoji.
Ask anything politely
Language need to be polite and humble. Because, people wish to feel their importance. It is an etiquette. For example, if you kindly manage time, may I request you to kindly assign somebody.
Careful to "reply all"
We will be very careful of the "reply all." Because the mail may not be relevant to all. We suggest to skip "reply to all", if not necessary. It will decrease importance of the email. Also, replying to all will waste attention of some people who need not any update.
Forward
If necessary, we will forward only relevant part, not the whole of the email. Because, all part is not relevant to all. The recipient may found it messy. Delete and edit history when needed. It will keep the email focused. Because, sender will love to get the precise data.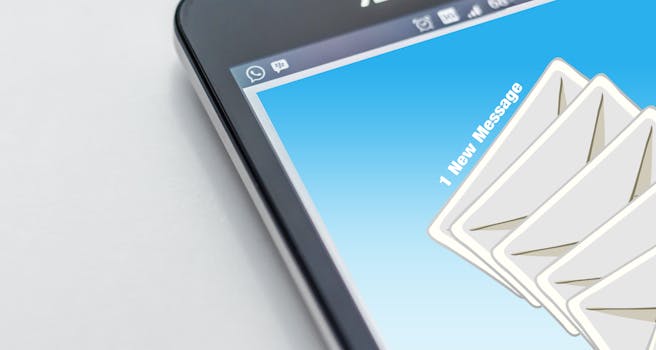 Phone instead of email
We should have a tendency to pick up phones when any misunderstanding arises in the email. Because, we might not clarify all points in the email. People don't like a longer email. But we can do many solution over phone. Reply and reply and reply will not bring any positive closing.
Formal in new communication
Always be humble and formal in case of communication for the first time. Because the recipient doesn't know you anyway. So, give them a good first time impression. Assume the highest level of formality and politeness in new communication. It is applicable to seniors, juniors or peer group.
Follow up
Keep a followup after sending mail. It will assist to keep a track.
We might need to send a series of email in the consequences, so that we can bring optimum outcome.
Reminder to specific person
We will be required to send reminder so that we can execute requirement. Always send reminder and follow up email to only specific people or person. Not necessary to followup the whole group of people in the email thread. Reply is far better than Reply to All in such situation. It is very important for success of a professional email writing tips.
Proper Name
Address recipient's names properly and correctly. Also, we should admire the recipient appropriately. 'Respected/Dear Sir', or 'Respected/Dear Madam' is always good in formal case.
Write the name in perfect spelling. Because, it is a sign of professionalism. A misspelled name in the email will cause annoy to the recipients that will damage the success of the email.
Confidential Information
We have to be careful with passing confidential information. Because, all information is not shareable to all. We need to be choosy intelligently what information is to share with whom. Email is a permanent document. So, it cannot be deleted or undone after sending. Sensitive information might cause any future risk for the sender. It is also embarrassing for people the information is dealing about.
Don't show any sign of anger or grudge
It's permanent. It is evidence that can be producing as document. Any past issue might damage relationship or mar success of the email.
Pass instruction properly
Always clear the instruction to the recipient properly. Its good to pass it at the beginning of the email. Because a recipient looks for his involvement at the beginning. Mention a proper reference in case asking for any favor/ document on supervisor's behalf. Because, the recipient should understand the urgency of responding and providing documents or support.
Pay due respect
Its needed while asking for any favor, decision, document and clarification from any senior. (write- please assign someone to provide me this document, please guide me, etc. ). Because, we might not know appropriately who is sensitive and who is not. A single word or a tone might cause damage. Misunderstanding between recipient and sender is very common.
Personalize the email standard
Understand that an email is a reflection of the sender's IQ. It also depicts personality and professionalism. So, we have to personalize the email standard in a proper way. It should be done in such a way that anyone can have a glimpse about our personality. Here lies the success of a professional email writing tips
Take away
With your sincerity and attention, you can easily grab this etiquette. It is a continuous process. Keep learning. Read other blogs. Watch tutorial. Follow how a successful personality write email.